Conquer Vegetables
Cucumbers
Roma tomatoes
Beefsteak tomatoes
HOT PEPPERS

hot banana
habanero
jalapeno
crimson hot
chilaca/anaheim
ancho/pablano
cherry bomb
cayenne
hot portugal

SWEET PEPPERS

bells: red, yellow, green
shepherd
sweet banana
sweet jalapeno
hungarian pepper
talian bell

Eggplant
Sweet corn
Squash
Pumpkins
Cabbage
Carrots
Kale
Beets
Beans: yellow,green,fava,romano
Peas
Okra
Onions red and yellow
Garlic
Herbs: dill, parsley, summer savory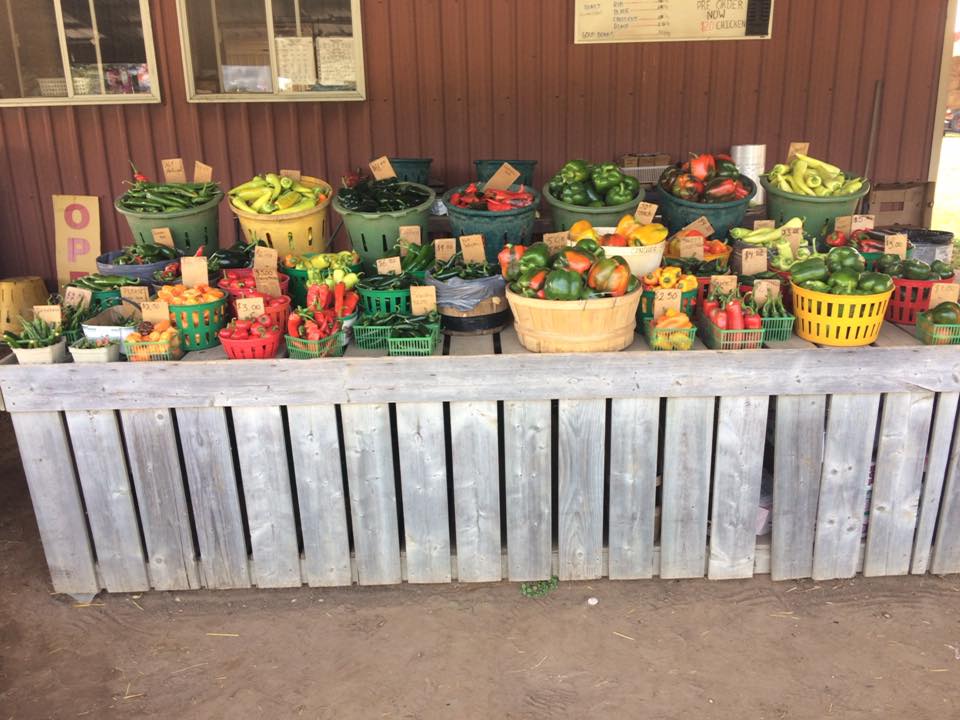 Conquer Fresh
Conquer U-pick
Spend some time out in the country, breathing in the fresh country air and getting some exercise.
Pick exactly what you want and know how fresh it is.
Conquer CSA
During the growing season, receive a box of freshly picked vegetables every week.
Learn more about CSA.
Conquer Beef
Beef now available.